For those who got engaged this Spring, BIG CONGRATULATIONS!
You might be wondering what the trends are for 2018/19.  Here I've compiled a shortlist of the freshest trends spotted across the industry, in terms of what brides-to-be are loving right now! 
Stacking Rings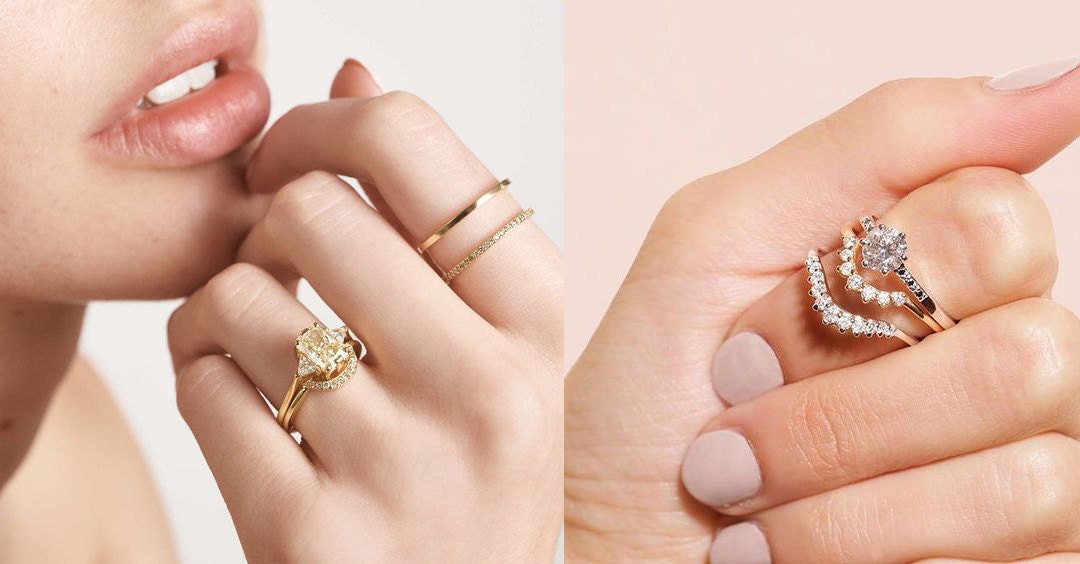 Rings by @annasheffield >>Click here to see more engagement rings
These highly customisable ring sets make a truly unique statement and allow the fashion-forward bride to mix up their style, if they want. The coordinating 'nesting' rings also invites couples to mark anniversaries and other major milestone with sparkling new additions. What's not to love about these rings.
Embroidered Embellishments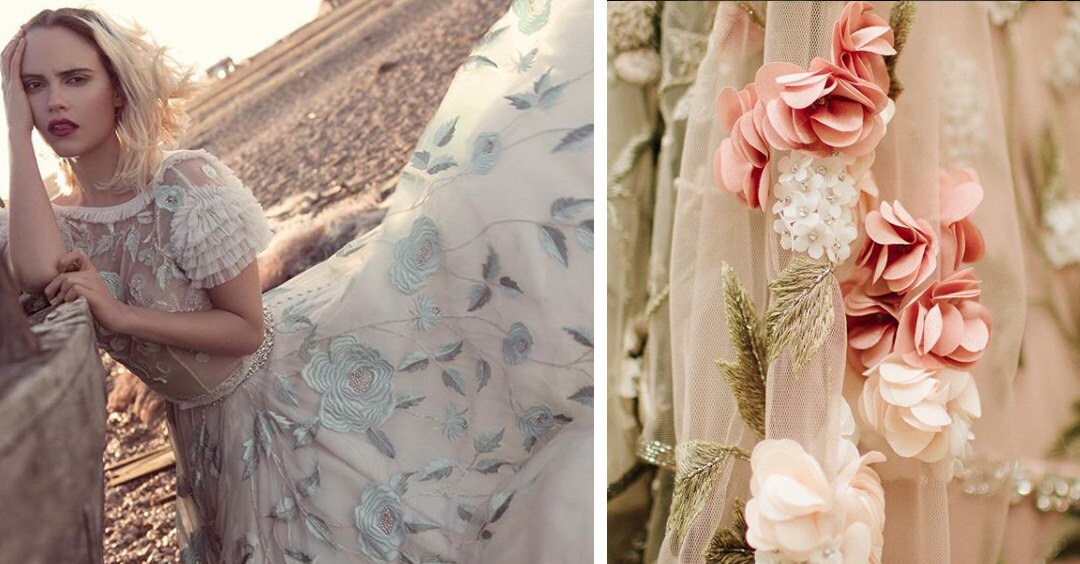 Dresses by @bowendryden - Stockists @woburn_bridal
Whether you're a bridal gown or modern bridal jumpsuit kind of girl, this year's must-have is all about the embroidered details. Bold, bright embroidered blooms and celestial stars are big, big, big. It's where formal meets folksy!
Statement Veils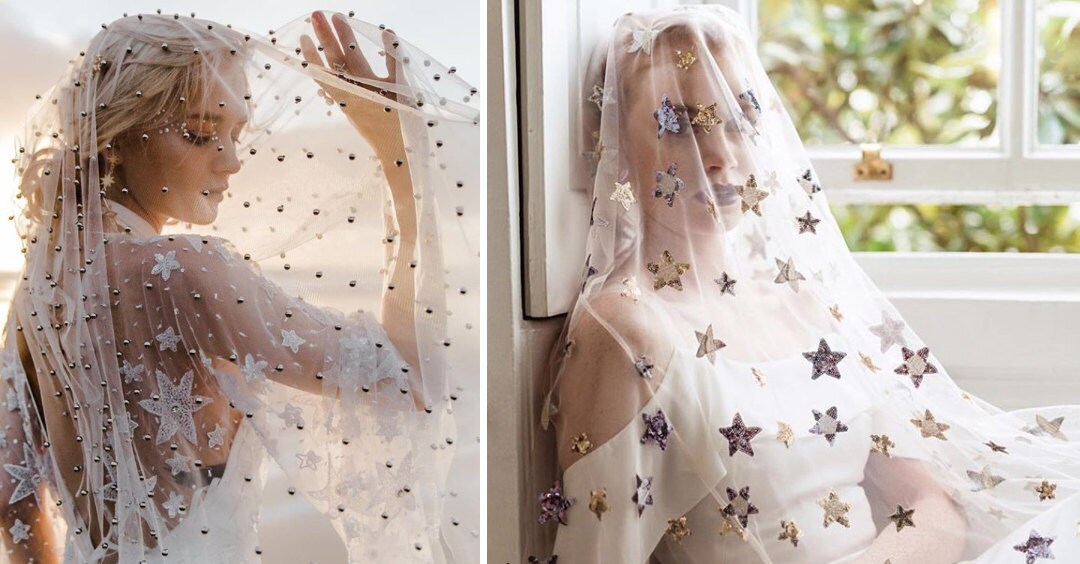 Veils by @ruedeseinebridal and @bowendryden
Attention grabbing statement veils can be paired with simple streamlined gowns and are the trend to try this year.  Jazzed up with glittery or embroidered celestial details or blooms; this year veils are as central to the bridal look as the dress itself!
Dramatic Wedding Capes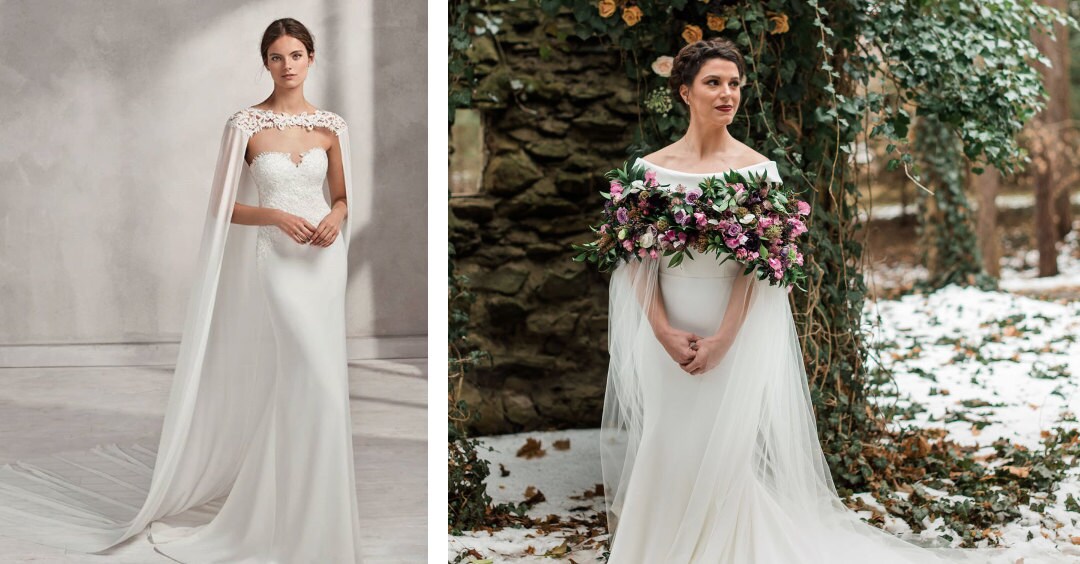 Capes by @lunanovias and @karenwillisholmes_perth
Much like the statement veil, an alternative is the cape, which is a great option for shoulder coverage too during a more traditional ceremony, or for a quick pre-reception change of look. Some have even incorporated fresh flowers!