Earlier this month, I was delighted to be interviewed by Botanical Illustrator, Charlotte Argyrou on how to create a Unique Botanical Wedding. Charlotte's blog also featured award winning stationer Vaishali Shah, on incorporating heartfelt symbolism into her stationery designs, and Florist Sweet Pea Rosa on how to use just one or two types of flower, foliage or fruit to create an impactful wedding floral scheme.  
Now let me tell you about Charlotte Argyrou and why every bride should meet her!  I recently met Charlotte on a business success course, alongside other amazingly talented female entrepreneurs, hosted by Coach Faye Cornhill. Charlotte is a botanical illustrator, offering a truly unique bridal service.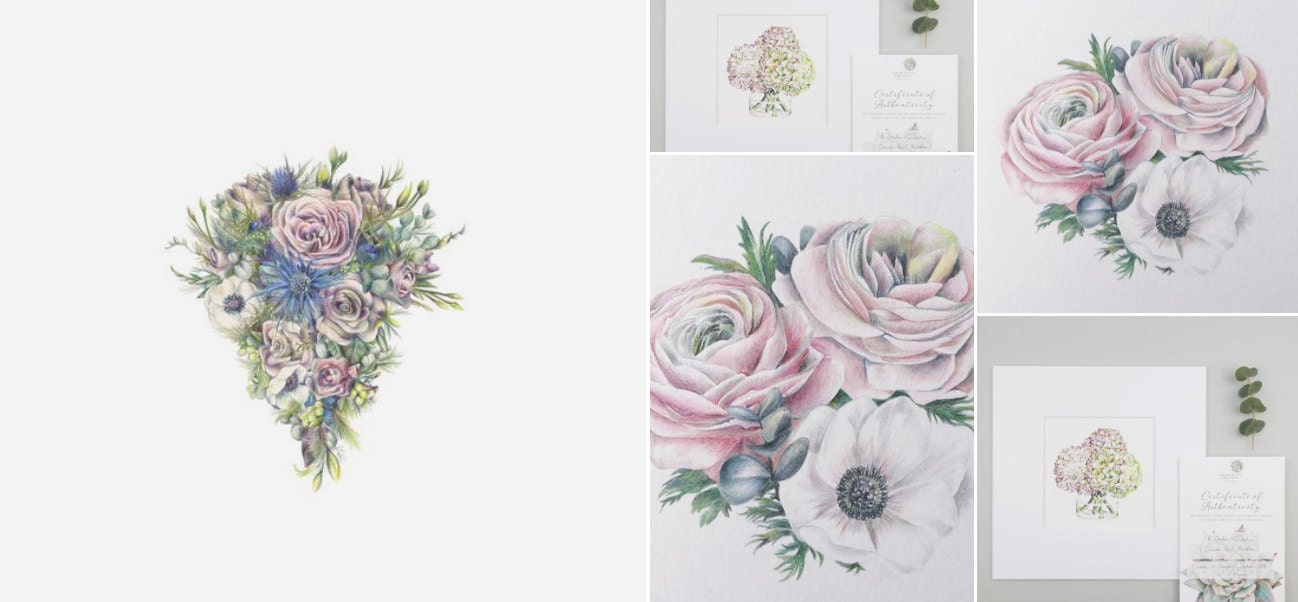 Charlotte Argyrou Illustration - Wedding Bouquet Illustration
Charlotte launched her Wedding Bouquet Illustration Service in October 2017, offering brides a unique way of preserving their bouquet in the form of a beautifully hand-drawn illustration. Her illustrations are intensely-detailed, nostalgic and vintage-inspired and fit perfectly into the contemporary home. Charlotte's illustrations are stunning as a standalone piece of art, or make a beautiful addition to a gallery wall.
You might also be interested to know that she did her very own illustration of Meghan Markle's, Duchess of Sussex, wedding bouquet, which she submitted to Clarence House in record time, receiving a flurry of social media excitement too!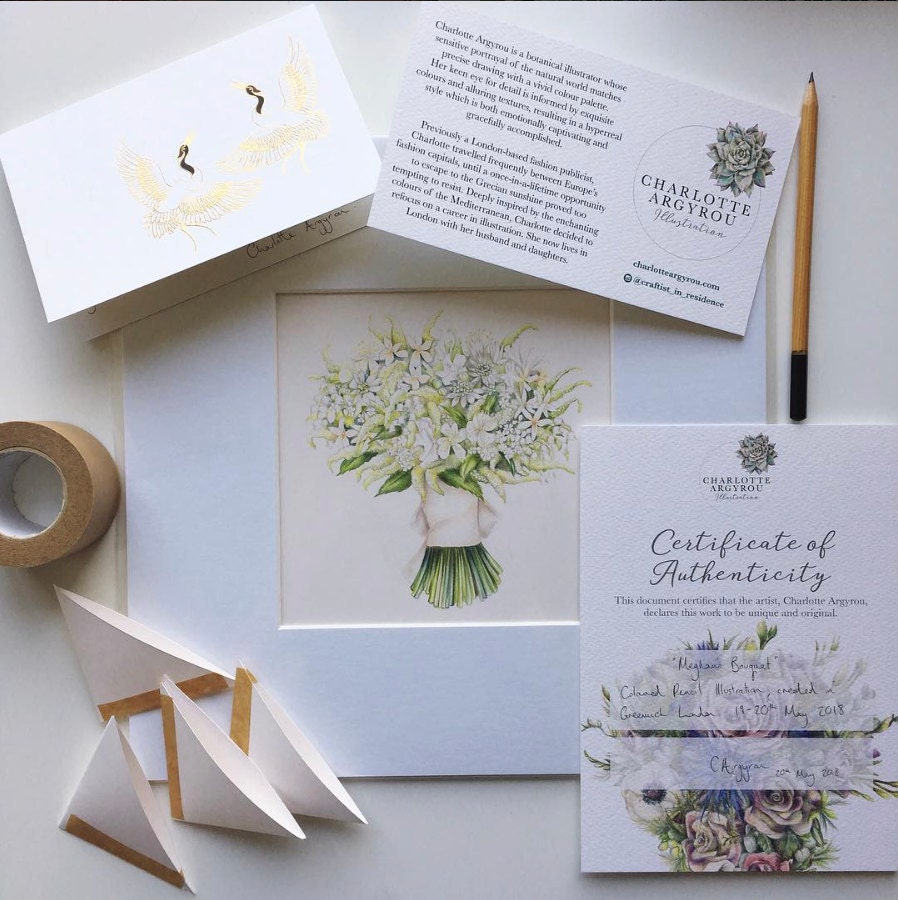 Charlotte Argyrou Illustration - Wedding Bouquet Illustration
So if you're looking for a beautiful way to preserve your bouquet, so that you can enjoy it for many years to come, or if youre looking for a truly unique and personal wedding gift idea for a special couple, you must speak to Charlotte!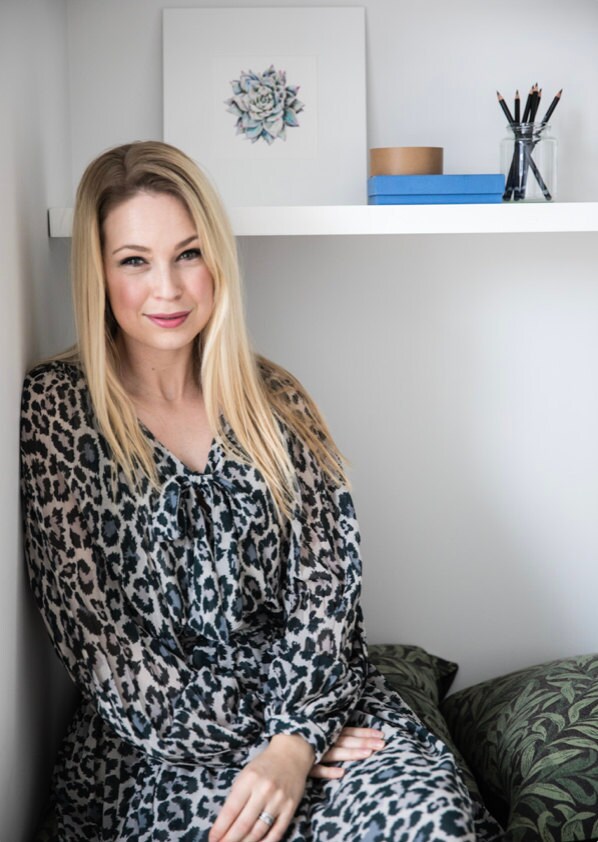 Charlotte Argyrou, Botanical Illustrator
Credits: